easyMarkets are now offering a great new feature called dealCancellation to use when you're trading. This feature allows traders to cancel trades when the markets are moving against you.
What is dealCancellation?
Just as the name suggests, it's a tool that allows a trader to undo losing deals. This innovative tool offered by easyMarkets allows clients upto 1 hour to undo your trades and prevent loss of invested capital. This allows you to trade with confidence during big news events when it is normally quite risky and outcomes can be very good or just as easily very bad. With this feature, you can trade with confidence knowing that you can reverse your actions should you need to.
How Does dealCancellation Work?
First, when you open a deal, you need to click on the shield icon (shown below) to enable the dealCancellation feature.
Next, you protected trades (those deals that you enable the dealCancellation on) are listed in your Open Trades Report, indicated by the shield icons next to them.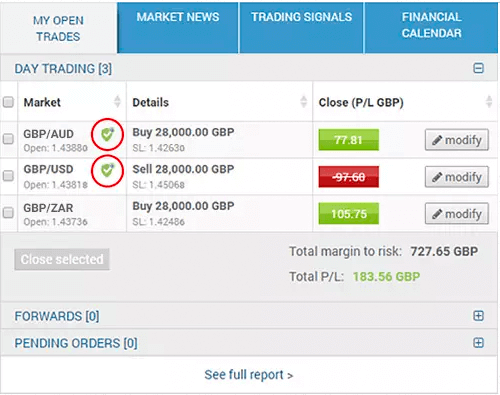 Finally, to use the feature and cancel a trade (which needs to be done within the hour) just click the Cancel option which is available on all trades that you have enabled the feature on.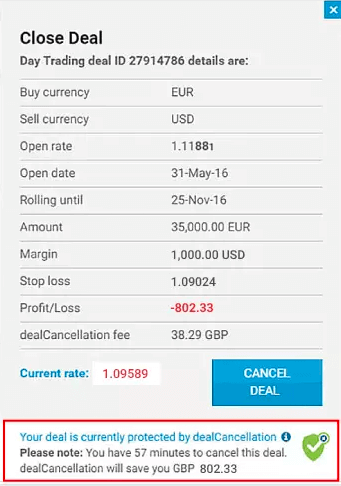 Find out more about this broker in our easyMarkets review here. To start trading with dealCancellation, head on over to their website.