We are proud to present to you one of the best investment options on the market. That is usually not accessible to retail clients.
We are happy to have arranged managed accounts from a Swiss regulated firm. Its head office is out of the City of London: Mayfair Brooks Group.

MBG has a collective experience of over 50 years in the Capital Markets industry and has been successfully trading their strategies for the past decade with yearly profits ranging from 40% to over 100% depending on your risk appetite.
With a previously minimum ticket starting at 250,000 GBP. Those strategies have been only accessible to institutions and high net worth individual investors.
TradeForex has partnered up with MBG. That is to make it able to offer retail solutions to our clients.
By accumulating funds from clients and investing our own money, so, we were able to reach the 250k minimum ticket. And can now offer new clients to enter the strategies starting from just 500 USD!
The strategy has been operating for almost a decade, and has yielded over 300% returns since inception!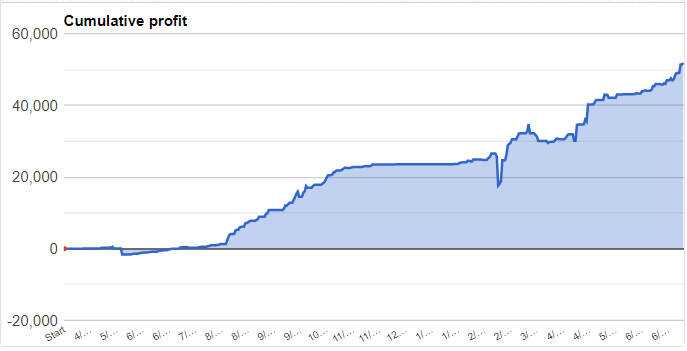 Keypoints:
Swiss regulated with operations in London.
Long term track record.
Great results based on the risk appetite. 
McMillan Woods has done an audit of our trading strategies and results.
McMillan Woods is An Internationally recognized accounting and audit firm with more than 200 offices in over 70 countries around the globe.
To be able to use MBG services, you'll need an account with any of these brokers: